to HUB

Some of My Favorite Highlander Fan-Fiction Sites plus a little extra!
---
To my Highlander Factoids Page! and my own safe-to-read (no graphic descriptions of certain subjects) Highlander Universe Fiction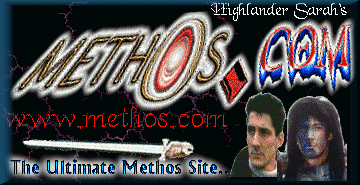 Guess it's down.
YOU HAVE GOT TO SEE THIS! ADAM PIERSON'S Homepage it is the FUNNIEST thing!
---
Ashton Press' Cassandra Page VERY nice work, here. Must check out the links! Zzickle's Highlander Page
A collection of several of the scripts from shows, you can also find photos from her travels to locations!

The Highlander Forum
It's back! We are alive! ALIVE!